A portfolio of colorful, abstract paper art by Jana Dunn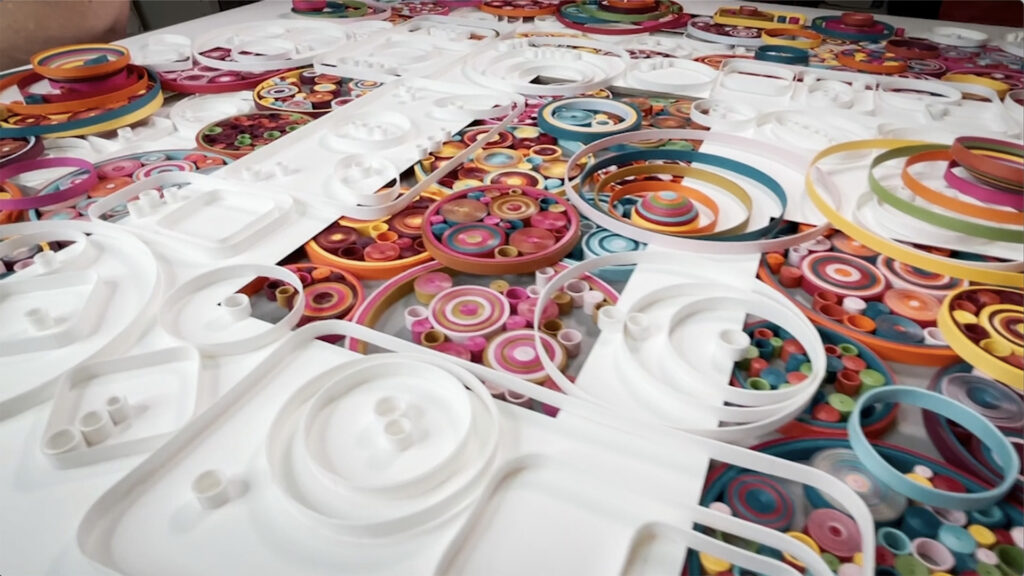 "Creating paper art with intricate details provides an opportunity to turn off and tune out, allowing me to tap into and discover whatever wants discovering."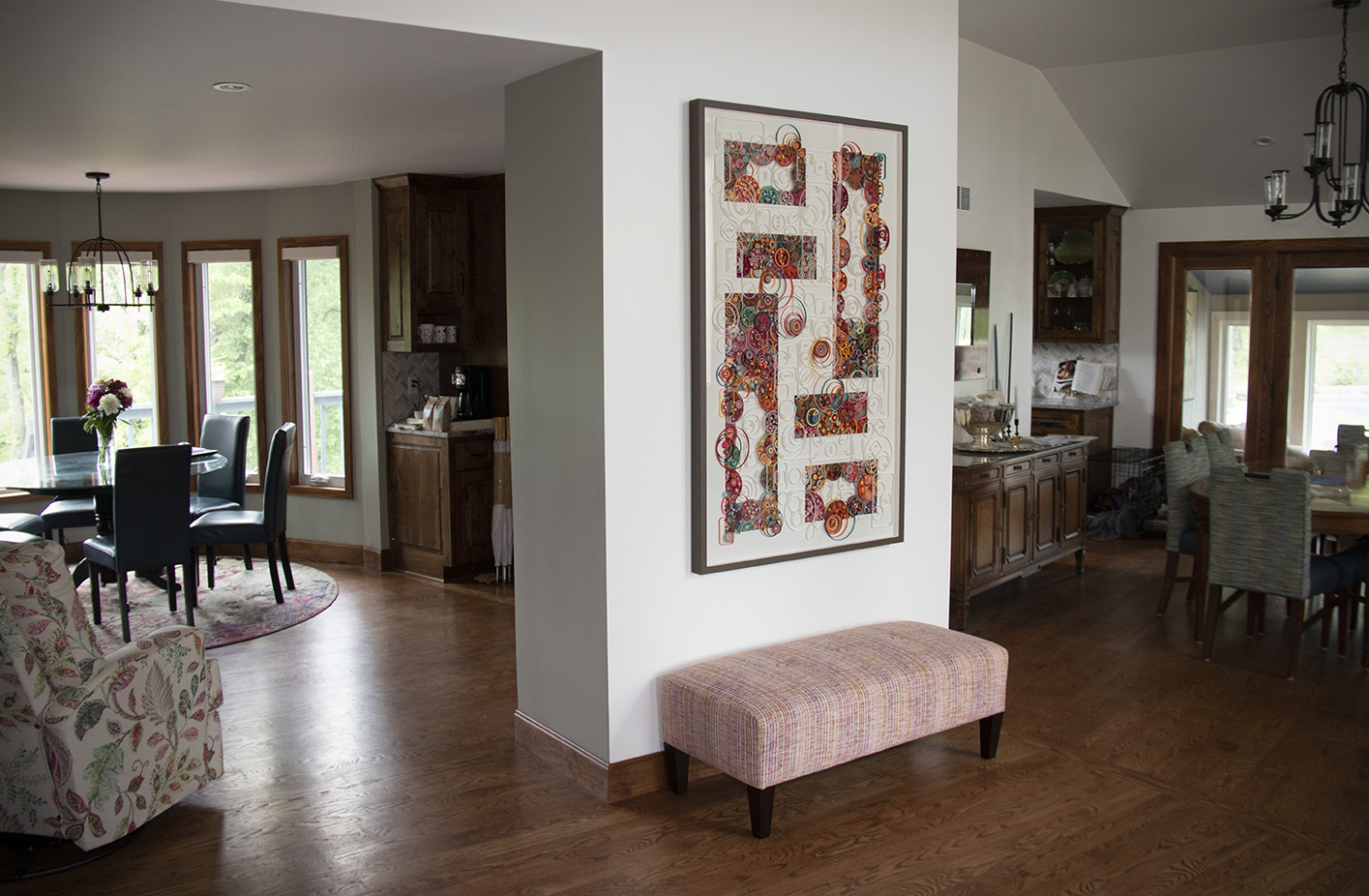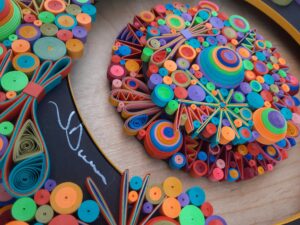 Learn my process and view my work:
West Plaza Studio
Make an appointment to visit my studio and view available works for sale. Join my mailing list to receive invitations and updates on upcoming shows and events.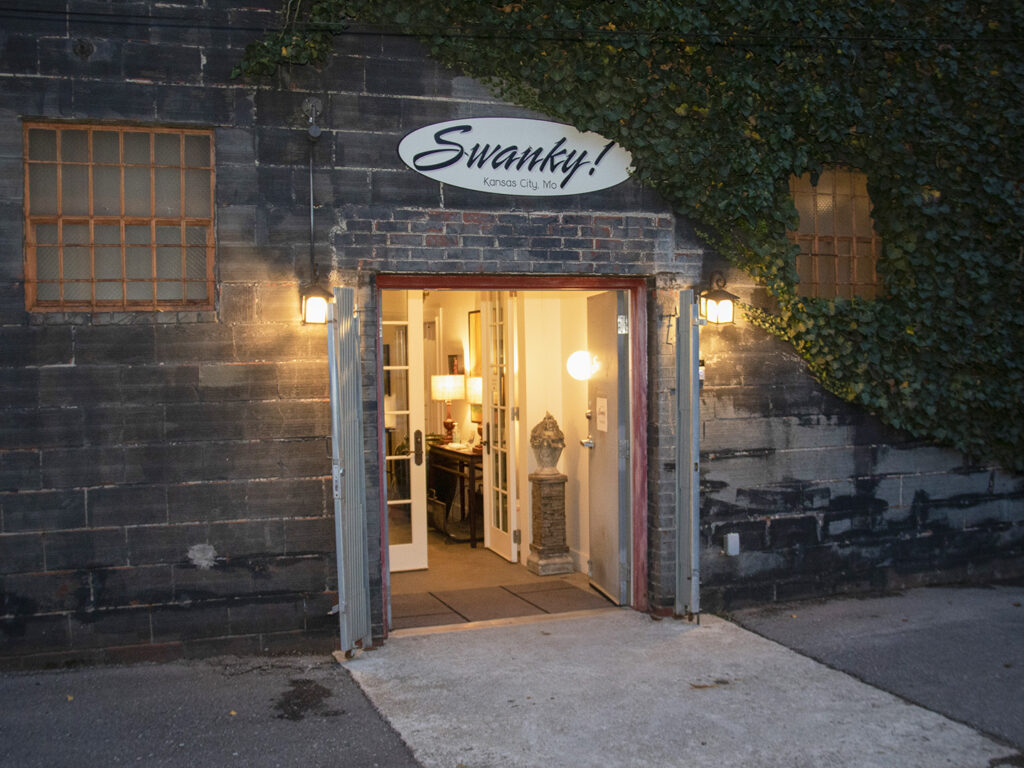 Swanky! Lifestyle Gallery
This beautiful, curated showroom of unique vintage and antique furnishings features my work for sale within their collection of one-of-a-kind art.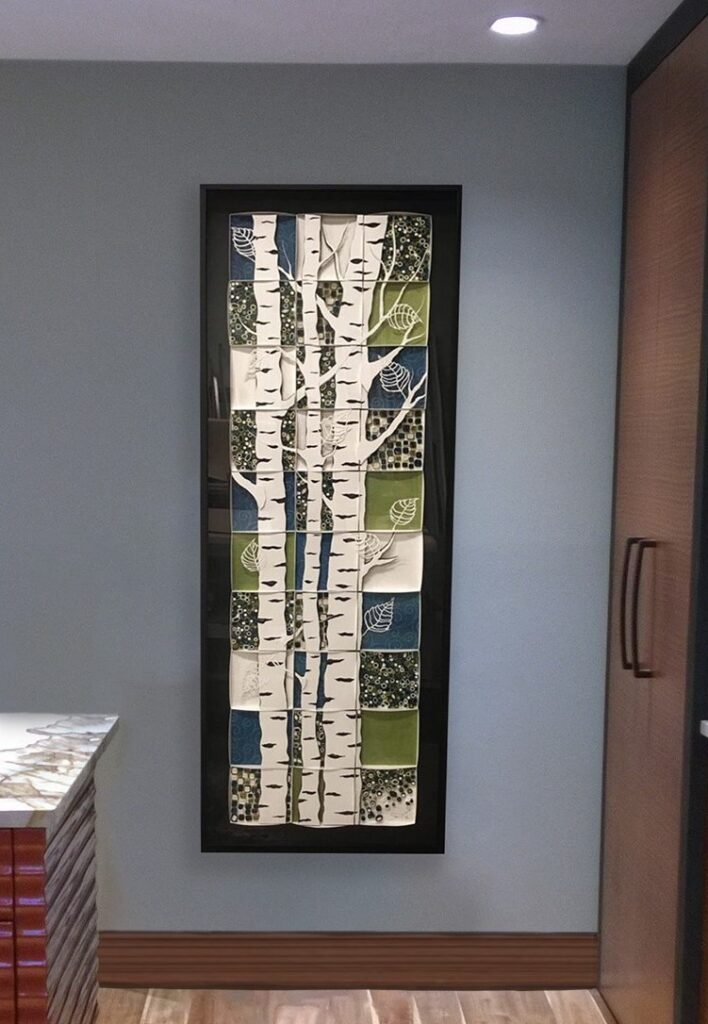 Custom Commissions
Contact me to discuss how I can create a special conversation piece for your home!